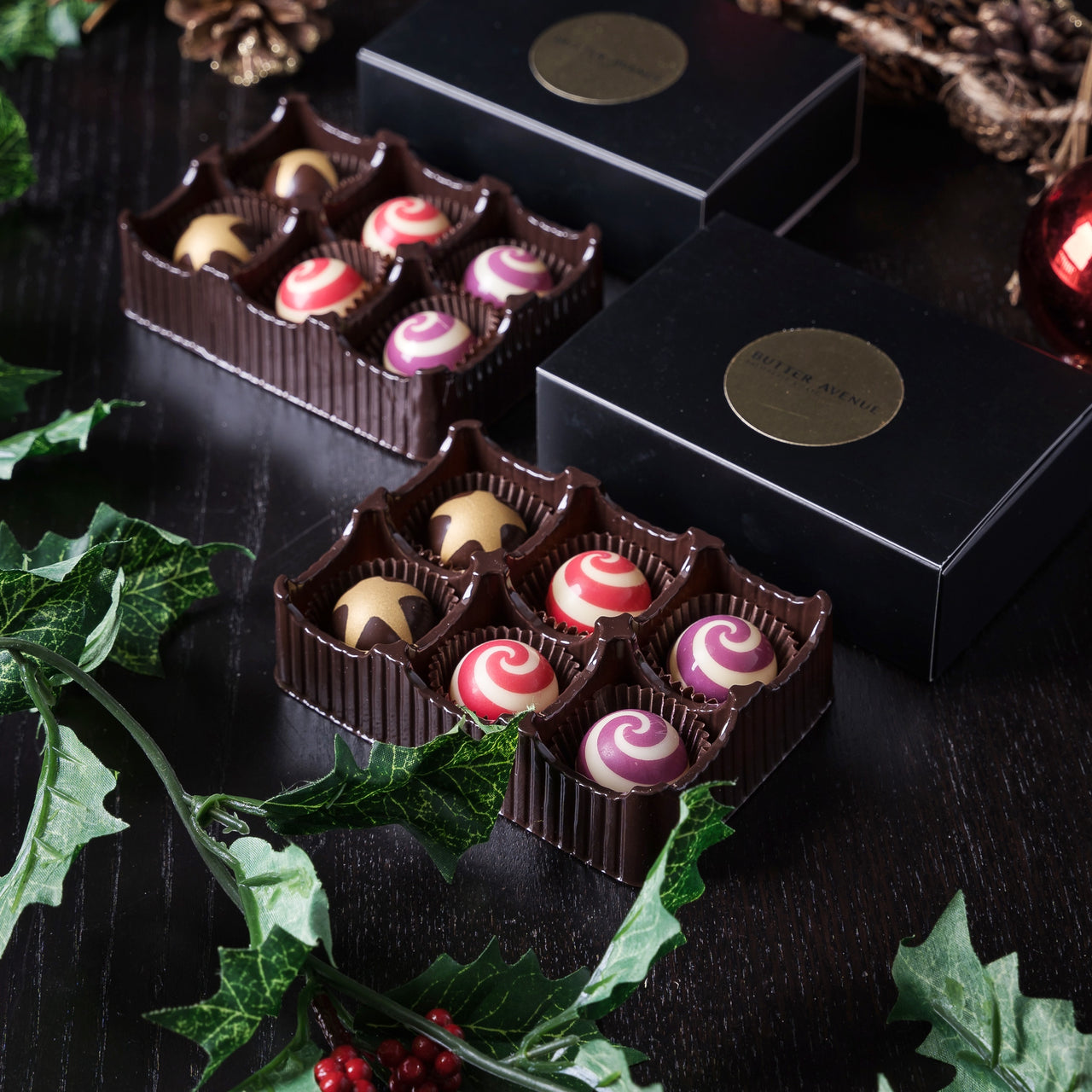 Share the run-up to the holidays with the ones you love! Discover our new delicious chocolate bonbon with unique and distinctive flavours 🎅 Hand crafted by our pastry chef team just for this Christmas, only 50 boxes will be made this season, order now before it's too late!
A. Purple swirl X 2
cassis ganache (black currant puree, white chocolate, sugar, lemon, Ontario wild flower honey,butter). Lemon marzipan (fresh lemon zest, marzipan, white chocolate)
B. Star X 2
chocolate hazelnut ganache (roasted hazelnut, milk chocolate, dark chocolate, cream). Hazelnut crispy (hazelnut paste,milk chocolate, dark chocolate,waffle cookie flakes).
C. Red swirl X 2
raspberry rose ganache (raspberry puree, candied rose petals, rose water,white chocolate, cream, sugar,lemon,butter). Pistachio poppy crispy (pstachio paste,toasted poppy seeds, dried raspberries, white chocolate)
**Contain dairy, nuts & may contain traces of gluten
**Limited quantities while supplies last